Yu Yang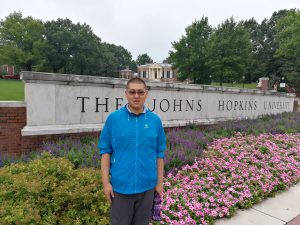 M.S.E. Student
Department of Electrical and Computer Engineering
Email: yyang138@jhu.edu
Academic History:
M.S.E. Student in Electrical and Computer Engineering, Johns Hopkins University, Baltimore, MD, USA.
B.E. in Electrical Engineering and Automation, Harbin Institute of Technology, Harbin, Heilongjiang, China.
Researching Interests:
How does sensory salience affect the tracking response of the weakly electric glass knifefish (Eigenmannia virescens).
Comparison of System Identification Techniques for Refuge Tracking Behavior in Eigenmannia virescens.